Episode 8: We Can Do Heart Things

Holy smokes. We created an entire season of a badass podcast! What a season we've had + what an adventure it has been for both of us.

The lessons this season has brought us, the powerful conversations we've found ourselves in awe of, and the growth the two of us have felt as humans is something we couldn't have predicted. We would have never guessed that we'd feel so free + so exhilarated after sharing these real chats we'd been having with one another with the rest of the world.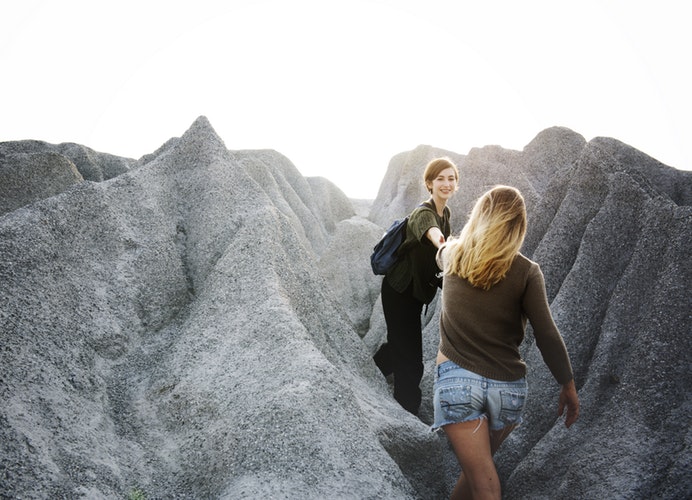 "It doesn't have to be done the way everyone else is doing it. You don't have to do what everyone else is doing. You don't have to run your business or your life the way everyone else says their running theirs.

Do your own thing. Savor the uniqueness and the gifts that you have and celebrate it, too."
And here's the thing. We had no idea what was going to come of this podcast but Katie knew she had to lean in + trust this idea that only grew stronger as time went on. The Human Hour has been the platform that has seen our connection with each other coincide with our courage to authentically show up. And there's no way we would have been able to show up for these episodes + conversations without that connection or courage.

We are forever grateful for the extraordinary women who guided us as we found our way through the beginning podcasting stages. We are eternally thankful for the remarkable women who joined us in this first season. And we are immensely grateful for your support + love, too. We are celebrating every bit of it!

And while this brings the first season of The Human Hour to a close, do not fret because we've got the next season and even more incredible conversations in store!
Got a question or topic for us? Do you have someone in mind who you think we should chat with? Let us know.
Are we friends yet on Instagram?