Episode 4: Intuition, Mindset, + Manifestation with Kelly Trach

Kelly is an author, life coach, and podcast host that teaches people how to live their best life. Her soulful work has an emphasis on mastering your mindset, overcoming your self-limiting beliefs, acing your self-talk, ditching the inner critic, and becoming who you really are. Her philosophy is that if you get the inner work right first, the outside falls into place.
Kelly is truly the life of the party as in she brings + breathes life into the people around her.

We chat with Kelly about keeping it human and how any other way just doesn't make sense which is evident with the work that she regularly shares whether it's through one of her courses or her hit of a podcast.

Kelly shares how she feels the fear and does the thing anyways especially when she feels called to go to the next level within her business and her life. She breaks down what that intuitive feeling is and tells us how she's learned to trust her own intuition especially with the creation of her new course, Your Conscious Empire, and moving into a new apartment.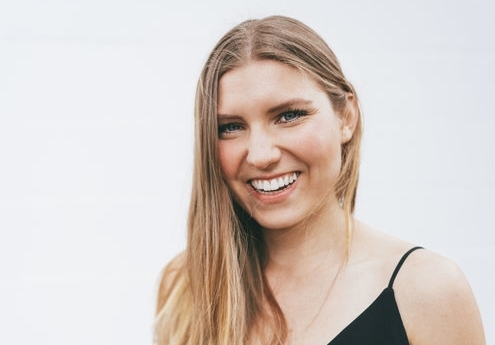 "Learning to tune into my intuition
and to trust and to know that that voice
is the only voice that matters has been
one of the biggest practices for me
this year."
We also hit on the inner work we're always speaking to and how as individuals we need to be there for ourselves first and foremost. Joy makes an appearance in our chat with Kelly, too, as we all agree that we can continue working and plugging away yet fun + play are important because the joy we feel from even the simplest of things inevitably raises our spirits.

Kelly tries to pass off how "uncool" she is but she shares a story with us about that one time she rode a motorcycle and has a scar to prove just how much of a badass she actually is. Tune into this episode to hear more from Kelly Trach and be sure to check out how she serves this world with her whole self and such soulful work.
 
Are we friends yet on Instagram?